Dates and times available (and available later dates)
Dates and times available
(and later dates)
04/07/2019 07:30

06/07/2019 07:30

08/07/2019 07:30

09/07/2019 07:30

10/07/2019 07:30

11/07/2019 07:30

12/07/2019 07:30

13/07/2019 07:30

14/07/2019 07:30

15/07/2019 07:30

16/07/2019 07:30

17/07/2019 07:30

18/07/2019 07:30

19/07/2019 07:30

20/07/2019 07:30

21/07/2019 07:30

23/07/2019 07:30

24/07/2019 07:30

25/07/2019 07:30

26/07/2019 07:30

27/07/2019 07:30

28/07/2019 07:30

30/08/2019 07:30

31/08/2019 07:30

02/03/2020 07:30

03/03/2020 07:30

04/03/2020 07:30

05/03/2020 07:30

07/03/2020 07:30

09/03/2020 09:00

11/03/2020 07:30

12/03/2020 07:30

13/03/2020 07:30

15/03/2020 07:30

16/03/2020 07:30

17/03/2020 07:30

18/03/2020 07:30

19/03/2020 07:30

20/03/2020 07:30

21/03/2020 07:30

23/03/2020 07:30

26/03/2020 07:30

28/03/2020 07:30

30/03/2020 07:30

31/03/2020 07:30
Description
Come share an unforgettable experience !!!
This tour is based on 5 acres of beautiful piece of land that monkeys have made their home. The monkeys were fully accustomed to human contact. and so we can interact with them, down from the trees to sit on our shoulders and eat out of our hands. It's exciting. To our monkey loves to pose for the cameras and probably will sit, and if allowed, see themselves in your camera. Adorable! and begin our tour with a visit to a typical field to mingle with the locals and learn how to live off the land and their organic products. There, endrán the opportunity to try new exotic Caribbean fruits, roasted coffee and cocoa.
Excursion days: Monday to Saturday from hotels in Punta Cana, Cabeza de Toro, Bavaro and Bayahibe.
Features:
Area: Located in the mountains of Anamuya, this tour offers the opportunity to network and watch the monkeys in a natural environment that offers spectacular views of the countryside. A pleasant and memorable experience for all ages.
The Monkeys: These charming and intelligent monkeys have been formed by a Canadian couple with 35 years of experience working with animals, including 12 years at the Toronto Zoo teaching monkeys to trust and enjoy the company of loved humanos.aa know our wonderful monkeys. We will can interact with them !! this 22 monkeys come from Ghana and their weight is 2 pounds.
What is included: Visit to typical house, 45 minutes from a tour that allows you to interact in close proximity to our beautiful and friendly squirrel monkeys and visit the botanical garden, where you will learn about native plants and flowers of the island. The tour lasts four hours and went from Monday to Saturday.
Recommendations: During the stay with monkeys not wear glitter elements, like earrings and necklaces ,they love them and could stretch (sabe it in the pocket).
No entry for adults and children with impaired of seeds and peanuts.
Your hotel pick up schedule (Pdf)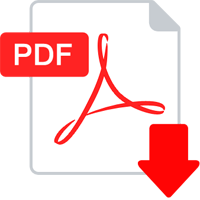 Your hotel pick up schedule (Pdf)