WHO ARE WE?
IWAY SYS ® is a registered mark owned by Grupo Lonovamas SRL, company founded by Spanish professionals with years of experience in leisure services and the Internet's field. The company has the propriety and exploitation of domains http://www.iwaysys.com/ y http://www.iway.es/ for the promotion and sale of activities in the Dominican Republic. RNC 130912165. It is the first company to sell directly online activities and excursions in the Dominican Republic.We understand actual times and want to give the possibility of buying leisure activities which we offer in our webpage where you can get a superior grade of satisfaction making easier the planning of your stay in Dominican Republic. The tours are led tourists who visit us they want to see and buy tours from the country of origin at the best prices and tourists who are already on the island and also obviously local.
IWAY SYS ® is a member of ASONAHORES (National Association of Hotels and Tourism of the Dominican Republic Inc.)
WHAT WE DO?
Our activity focuses on the on-line sale of leisure activities in areas: Uvero Alto, Punta Cana, Bávara, Macao, Bayahibe, Samana, Puerto Plata y Santo Domingo offering some important discounts in the official activities of Dominican Republic.
All the activities, which are offered daily in our webpage, are official and they achieve with all the legal and security's requirements.
IWAY SYS excursions have included transportation back and forth from the hotels listed in activities.
IWAY SYS ® is a social committed company to help on education and health of the society of RD. See News and Social, in the top menu of the websites  a concerning Corporate Social Responsibility where different actions have being taken since the beginning of 2012 to the current date.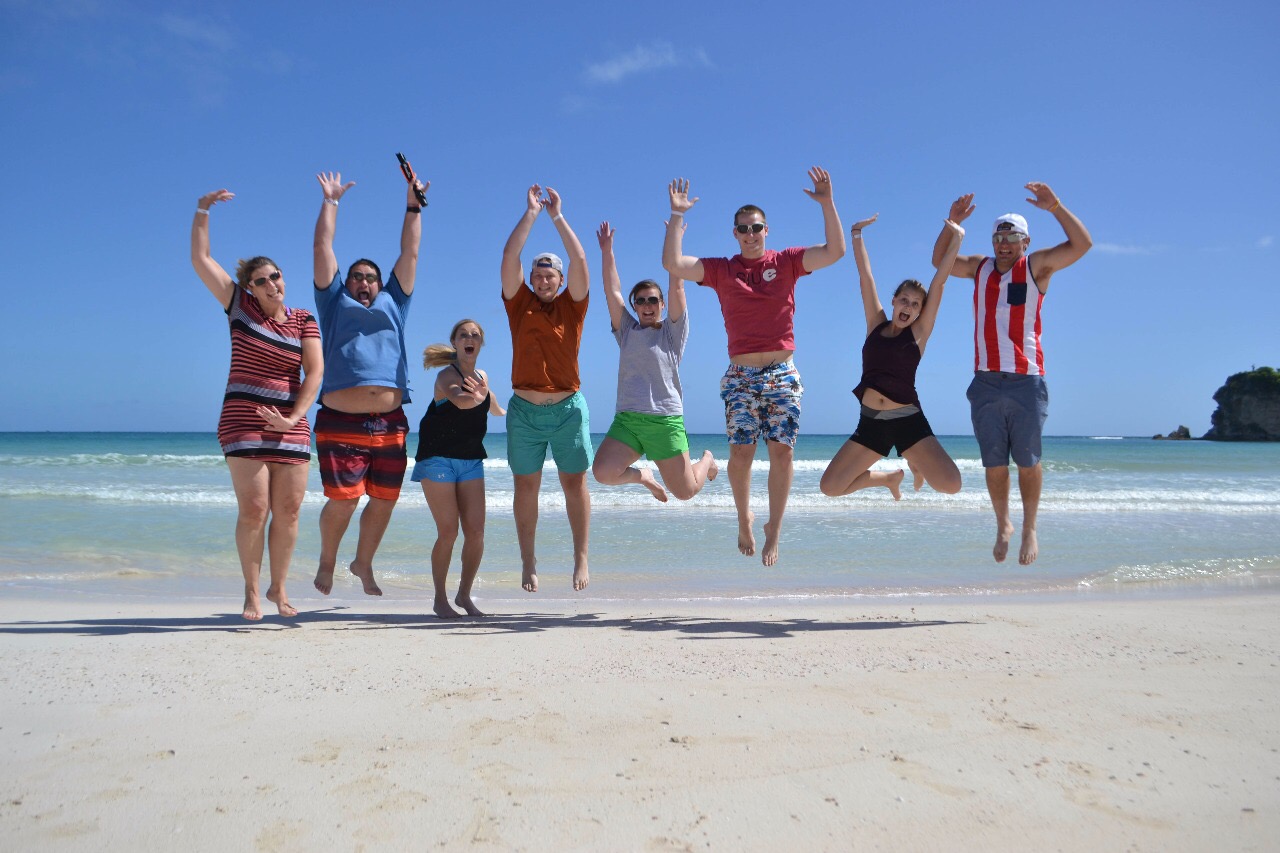 HOW DO YOU MAKE THE PURCHASE?
Purchases are made on-line from the website and it works as follows -4 easy steps:
1.
On our website you will find a wide variety of tours on Republic Dominican Island that are classified into categories for your convenience and expectations. Click on the excursions, we leave from Punta Cana, Bayahibe – La Romana, Juan Dolio – Boca Chica, Samaná y Puerto Plata, find the description, recomendations, photos, video, location map and pick up time of departure from your hotel (PDF) and choose the plan you like.
Web sites:
www.iwaysys.com or
http://www.iway.es/
(purchases from Spain).
2.
Select day you want and see availability of the excursion and time. Fill the form with the details of the required fields: Name, Last Name, Country of Origin, Mail, Hotel, Room and follow the steps to make the purchase. And enter your pone or Whats App.
The Price of excursion is indicated in american dolars (us$) and spanish version and french version is in euros (€) as well.
Change is 1.00 U.S.D = 0.83 Euro
Flipping pennies daily althought not significant.
3.
Buy on-line Credit Card / Debit or PayPal system. IWAY SYS ® immediately will send you iV (Voucher) by mail, proof of payment of your purchase) in which your excursions will be listed with exact time pick up at the point of departure of the hotel lobby where you´ll be staying.
Payment Methods: Credit Targeta Accepted: Visa, American Express, Master Card and Discovey, or with your PayPal account. You will receive a proof of payment of payment at the time (in your e-mail) sent by IWAY SYS and from bank. Both systems are secure and immediated veryfied by verification system by Paypal. Not need to have a paypal account to pay online. Also you can contact us and make bank transfer to your convenience.

4.
Once you have made the purchase and received the iVoucher specifications we contact you whern aproaching day of excursión sheduled. The excursions day you have to show up at time and lobby indicated on iV, with the number of purchase, keep the reference number of the purchase, which will be required by the accredited agent of activity and driver of the activity and will request your full name (of the person who made the purchase online) and will ask the room in which you are staying, to verify. (No need to print the iV, he has got a copy). After the activity you will be drived back to your hotel. Remember to bring your camera photo and sun protect
And ....... ENJOY !!!

WHICH ARE THE 4 CONDITIONS OF PURCHASE
1.
Show up in the lobby at the appointed time.
2.
View the schedule hotel pick where you stay, you'll find on page H activity, confirmed in the iBoucher we sent by mail.
3.
Having the reservation number purchase is a reference number that you must save at the time of purchase. It is essential to wear the printed document, however you will receive an email once you have made your purchase. Remember room number and name of the person who made the purchase.
Once you have made the purchase, cancellations won't be admitted. If the competent authorities of each activity: Authority Maritime, Air and Land for security reasons decide to cancel (harshness, times and dates would be proposed to be relocated.- inclement weather is the only reason), date and time will be proposed to relocate. If the tourist must return to origen country amount paid would be refunded.
4.
Una vez realizada la compra no se admitirán cancelaciones. Si las Autoridades competentes de cada actividad: Autoridad Marítima, Aérea y Terrestre por motivos de seguridad decidiesen la cancelación (y son las inclemencias metereológicas la unica razón), se propondrá fecha y hora para reubicarla. En caso solo de que por falta de tiempo por partida a su país de origen no se pudiese realizar, se reembolsará el importe pagado.
5.
These offers are valid for the hotels listed in H in each of the proposed activities to other hotels prior consultation info@iwaysys.com
RESERVATIONS
Terms of book-IWAY SYS ® Reservations: Five days before the date will have to be paid 100% of the tour / excursions. A 10 days from date: 50% reservation. A 20 days from date: 30%. Not later than 20 days from the date they will accept a 10% booking efecturar. In all cases where there is a reserve, will keep the bid price of the day you booked the tour / s. Impresicindible Five days before the date will have been paid in full -100% - of the tour / excursions. Reservations may be: tours, activities, tours, experiences and concerts.
THE EXCURSION DAY
You will be collected the day and time indicated on the lobby / meeting point of the hotel (you do not need to print your purchase reference number because the e boucher we sent and your dates have been told the excursion choufer & representative activity chief, the y will ask you only will: your first and last name (of the person that makes online shopping ) and reference activity . ( It is not necessary to print , it has a copy). The collect time is register at the calendar (H) you will find a page of the activity.
ANULATION - Once finished shopping , cancellations are not permitted except the Competent Authorities of República Dominicana ( oficial marine, aerial and terrestrial) cancels the activity due to meteorological problems. Only in this case will have an alternate date.
PAYMENT: Online payment by credit card or debit card, PayPal
Or account number USA : Bank of America BofA core checking 483058635248
iWaySys  ® VALUES
iWaySys ® bases its actions on principles and values ??that permeate constantly performing services:
@ Excellence: We seek and find excellence in all activities and experiences to offer daily, with rigor, reaching goals, open to the world and its changes.
@ Confidence: Many people and organizations in the most varied origin have relied on our way to treat your free time.
@ Effectiveness: We work with all the resources available to achieve creative solutions and in the processes and desired outcomes for our clients with maximum efficiency criteria.
@ Quality: In a world that is constantly seeking to increase the amount of all, we focus on the qualitative criteria, without pre-established models, with an approach to both craft and professional to get the highest quality processes and outcomes sought.
@ Team: We form a dynamic and flexible team, we work with the most diverse area professionals to handle all requirements arising.
@ Privacy: We guarantee absolute confidentiality on all data provided, not being stored in any database file, to ensure individual ownership of private data needed to complete the purchase and payment thereof.
@ Engaged. iWaySys ® performs actions Dominican Reública social commitment.
Last act of solidarity: solidarity Raffle 01/12/2012 In the Village from Group of Village Punta Cana that rased RD$ 200,000.00 funds to build the emergency unity of the Polyclinic Verón, La Altagracia. RD. IWAY SYS participated with sales, stand and 5 gave 5 gifts.
iWaySys ® is a brand of Grupo Lonovamas with RNC num. 130912165. PUNTA CANA