Dates and times available (and available later dates)
Dates and times available
(and later dates)
08/08/2019 10:00

30/11/2019 10:00

20/12/2019 10:00

22/12/2019 10:00

24/12/2019 10:00

15/01/2020 10:00

18/01/2020 10:00

21/01/2020 10:00

23/01/2020 10:00

24/01/2020 10:00

28/01/2020 10:00

31/01/2020 10:00

01/02/2020 10:00

04/02/2020 10:00

07/02/2020 10:00

06/03/2021 10:00

21/03/2021 10:00

29/03/2021 10:00

01/04/2021 10:00

02/04/2021 10:00

07/04/2021 10:00

14/04/2021 10:00

28/06/2021 10:00

01/08/2021 10:00

3

03/08/2021 10:00

3

18/08/2021 10:00

3

14/12/2021 10:00

3

18/12/2021 10:00
Description
From Punta Cana to Jump Jalda.
New and exclusive tour
We follow the maximum health security guarantee protocols.
Disinfection after each client.
Mask and gloves in drivers
Soap on the way at your disposal
The Jalda is the highest in the Caribbean, with more than 120 meters in height, but in times of rain waters whitish that stand out in their fall, letting us see the immensity and beauty that dazzles between the green of the forest and the rocks by the water to la chorrera.
Saved by the rich forest of the National Park Jumped The khaldah and hidden, between the steep mountains that form the belt of the Eastern Mountain Range, between Miches and Sabana de la Mar".
INCLUDES
Pick up from your hotel with air-conditioned mini van
Panoramic airlift by the coast of Punta Cana and interior viewing on
Arrival at Cascade Mountain Raninge, 2 Jaldas Watherfall, hideden in the tropical forest, awsome.
Café/Mamajuana as heliport if you want
Duration: Approximately 1:30 h. Price for two people.
Your hotel pick up schedule (Pdf)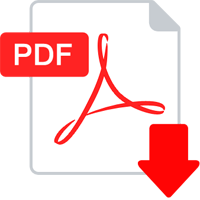 Your hotel pick up schedule (Pdf)