Dates and times available (and available later dates)
Dates and times available
(and later dates)
18/08/2017 08:00

21/08/2017 08:00

25/08/2017 08:00

20/11/2017 07:00

22/11/2017 08:00

24/11/2017 08:00

27/11/2017 08:00

29/11/2017 08:00

01/12/2017 08:00

04/12/2017 08:00

06/12/2017 08:00

08/12/2017 08:00

11/12/2017 08:00

13/12/2017 08:00

15/12/2017 08:00

20/12/2017 08:00

28/05/2018 08:00

02/07/2018 08:00

11/06/2019 08:00

13/06/2019 08:00

15/06/2019 08:00

27/06/2019 08:00

03/07/2019 08:00

05/07/2019 08:00

08/07/2019 08:00

10/07/2019 08:00

12/07/2019 08:00

16/07/2019 08:00

18/07/2019 08:00

20/07/2019 08:00

23/07/2019 08:00

25/07/2019 08:00

27/07/2019 08:00

24/02/2020 07:00

26/02/2020 07:00

27/02/2020 07:00

02/03/2020 07:00

04/03/2020 07:00

05/03/2020 07:00

09/03/2020 07:00

11/03/2020 07:00

12/03/2020 07:00

16/03/2020 07:00

18/03/2020 07:00

19/03/2020 07:00
Description
Catalina Island and Altos de Chavon is a fun combination tour to enjoy the day of stunning beaches on Catalina Island marinas. We sail to the island of Catalina with activities including as banana boat, mega wing, Creole fishing, snorkeling, dancing and the second part is which will get to the famous Altos de Chavon replica medieval style (Michael Jackson and Anne Marie Presley married in the Altos churck) with unique scenery and overlooking the Chavon River, which was filmed Jurassic Park II and Rambo and to one of the most comprehensive in the Caribbean where observe the celebrity homes.
You see a representation of our typical Dominican Carnival, have at your fingertips a delicious Dominican buffet on Catalina Island with our traditional drinks and our beautiful sun Caribean sea.
INCLUDES
Pick up from hotel to starting point by van / bus with air-conditioning.
Visit to Altos de Chavon.
Arrive at the pier and board the catamaran.
Animation and beverages on the catamaran towards Catalina Island with Caribbean music and with a guide.
Catalina Island beach.
Opttional included: beach time, snorkeling at the Aquarium (beach snorkeling reefs experienced excellent for all levels of snorkeling, banana boat, mega wing, Creole fishing, snorkeling, dancing.
Lunch: typical barbecue, beverages.
Catalina Beach.
Transportation to hotels (see H) by bus / van with air conditioning.
We leave on Monday, Wednesday and Friday. Duration of the tour; until 18:30 PM. To see what time is the output see in H.
Your hotel pick up schedule (Pdf)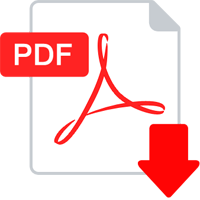 Your hotel pick up schedule (Pdf)